There's a long list of things to get done and secure before your event can be deemed a memorable success but choosing the right venue should be right at the top.
The proper venue ensures that your event will be executed to any specifications or aesthetic you're looking for.
It will also provide guests with ideal experiences and a favourable view of your company or the clients you represent.
The proper venue can make the planning process much more seamless, helping to provide you with all the "extras" needed to make a lasting impression.
It may be hard to find a venue that fits perfectly with a vision you may have, but we're here to make your decision easier with some tips to look out for!
Whether you want something extraordinary, outdoors, luxurious or casual, your search should start here.
Location
Location is one of the most important factors when choosing a venue. Location matters so much because it can influence who attends your event.
Your venue's location should be easy to find and not hard to reach. Always ensure you have given enough information to help attendees find the forum on the day of the event.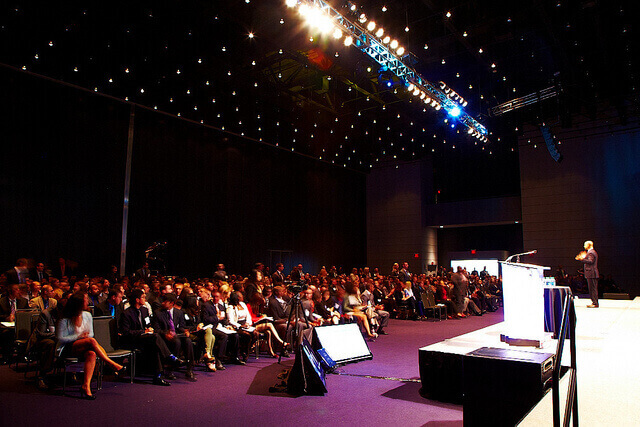 The more convenient and appealing to the venue's guests, the more likely your guests will be to turn up.
Things to consider are also the nature of the event. For example, if it's an after-work networking event, try to find a venue nearest to where your invitees go to work all day or along the popular commute home route.
If it's a weekend function, select a venue that is a destination unto itself – on the water, with sunset views, or at a rooftop lounge.
While you can't capture the perfect location for everybody, you can pick a spot that's easy to get to.
Try a venue finder if you're still stuck; we found My Venue Finder works best!
Capacity
Now that you have found the perfect venue, you must ask yourself if it's big enough (Or small enough) to hold your guest list.
Every building is limited by the number of people who can occupy it at any time.
Before you start sending invitations, it's essential to make sure the venue comfortably accommodates your guest list.
You should ask yourself: 'Will your guests be able to move freely through the venue? How big does the space feel? Is it comfortable? Is it open and spacious?
It could be worthwhile to note that two venues with the same max capacity might feel differently based on room layout.
Uniqueness
If location and capacity are taken care of, you should now wonder if your choice of venue is unique.
If the venue you're considering is one that people are talking about in local magazines, on social media, and around the water cooler – you've found a good one.
While there are many elements to planning a memorable event for yourself or a client, choosing somewhere unique and untapped will have people talking for weeks after the event.
Guest will also be more inclined to show up to a new and exciting venue than one that has been overused.
AV & Technology
While some events are not tech-focused, you'll still need to ensure the event space is equipped to handle your needs as seamlessly as possible.
Good questions to ask and consider include: is the audio-visual in the room high quality and easy to handle? Are screens/projectors available to show presentations or help mark the room with your client's logos and branding? Is there a microphone available to address guests during speeches? Is it possible to have background music? Does the venue have its own AV company, or do you need to source that?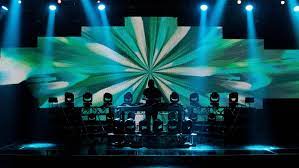 Think about how quickly you will lose your attendees' interest if the speaker was just speaking to them and there were no visual aids or anything to interact with.
Using AV equipment brings your event to life, engaging your audience and leaving a longer-lasting impression. Hence, your message stays with them long after the event.
Food & Beverages
Probably the least important item on this list, but still an essential factor is the food and beverages your venue offers.
You may consider hiring an outside catering company (Make sure to ask the venue if this is ok!)
Selecting the right combination of food and drink is key to your event's success.
If the budget seems like an issue, costs can be deferred by working with a sponsor.
Don't be afraid to tap into the venue's expertise and negotiate. The venues want your business and are inclined to work with you – you never know what you can get simply by asking.
Once you have found your ideal venue, it's time to start planning! Contact one of our team members and let us get started for you!
#mcoevents #eventplanning #melbourneevents #eventmanagement #smallbusiness #launchparty #setup #styling #functions #corporate #privateevents #reality #inspiration #melbourneinspo #catering
5 Tips to Know for Your Event Venues