Event Planning – What to do for big events
From our own boutique event planning experiences and event management here at MCO Events, we have learned many lessons along the way from executing large-scale trade shows and conventions. There is an order of operations to event planning, so looking past the basics can cost you time and money. It's very easy to get carried away on adrenaline and passion when running an event, so before you look at the music line-up and the entrance features or hiring an international speaker, first let's chat about the basics of event planning.
---
Date
Everything revolves around the date of your special event. Without a date locked in with a venue, you really cannot start any of the operational details of an event. Ideally, you want to have three potential dates in mind so that you can compare availability and prices across the board when deciding on a venue. Always ensure you look at the Event Calendar for various events also happening on your nominated date as this can effect your event dramatically. Look at public listings and also ask the venues of simultaneous events happening at the venue or around the local area. Asking promotors or event managers if they offer discounts for certain days or weeks of the year can often lead to increased savings. Check peak and non-peak seasons/times/period.
A Timeline
Even a single extra hour can make a world of difference when it comes to event planning. Get very specific of the "TO-DO" list to run your event. Work backwards on this list so you know exactly what needs to be done and how many weeks out from event. Make a checklist that works for you and also check in with the venue to see if they have an existing run sheet or checklist you can work off to ensure you meet their requirements. Break this run sheet down into different parts – ensure your marketing timeline is realistic and reflective of the number of attendees you anticipate at your event. More on this in the next paragraph.
Attendance Numbers
It is one detail that is often too broadly estimated for productive negotiations. Get realistic with your attendance projections during the event planning stage. Discuss in advance who you will invite and put your projections together on a spreadsheet. Attendance and budget are directly correlated, not approximated.
Budget vs. Costs
It might sound impractical to work on a budget before knowing the venue and catering costs, but working this way provides a benchmark for you to measure all of the vendor proposals. Begin with your revenue sources. How much should you charge for attendance? Will you call on sponsors to help offset costs? What will exhibitors pay to participate? Revenues will ultimately dictate your budget, so it only makes sense to protect them first.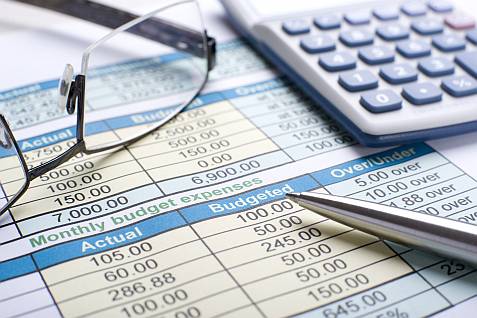 Event Planning and Marketing
After you have identified your revenue sources, the next step is to outline your marketing plan. What is the best way to reach and engage your revenue generators? Perhaps you have a list of potential attendees as an employer or membership association. That would obviously be helpful, but what about sponsors and exhibitors? If you are planning to attract more than 20 exhibitors, then you must be able to reach them. Always ask yourself where your target market is hanging out and hit them there. Remember, Targeted marketing campaigns cost money, and that cuts into your revenues. Plan ahead, budget tightly and stick to those budgets. Continuously check and refine this weekly if you have to so to ensure you stay on top of it! It's so easy to blow the budget in the events space because unexpected delays, miscommunication and last minute transport issues will come up, so the closer you can stick to the plan, the higher the potential revenue stream is.
Document your event
Keeping a history of your events is good for many reasons. Sharing your event via your website is a great way to show community interaction and another side to your company or organisation. This requires photos but doesn't necessarily mean hiring a professional photographer. If your budget allows for it, great. If not, talk to your employees/volunteers and find out if anyone enjoys photography as a hobby or has a natural inclination for taking great photos. Ask that person if they'd be willing to take some shots of the event. Just remember, if you intend to use photos with identifiable people in it, you'll need to get photo releases. Also, capturing quotes from attendees is another great way to document the success of an event. These quotes can be used, again with permission, on your website and in future marketing materials, if applicable. The creative content you have for one event becomes your invaluable assets for your next event!
Event Planning – What to do for big events